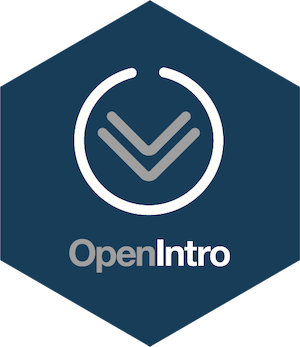 Function reference
Datasets
These are real datasets collected as part of surveys, polls, other observational studies, or experiments.
Simulated datasets
These are simulated datasets, primarly used in the textbooks for illustrating a particular concept or showcasing features of a particular methodology.
Functions
These functions are used for creating visualisations and summary tables in the books as well as for keeping the OpenIntro datasets website up to date with the datasets in this package.